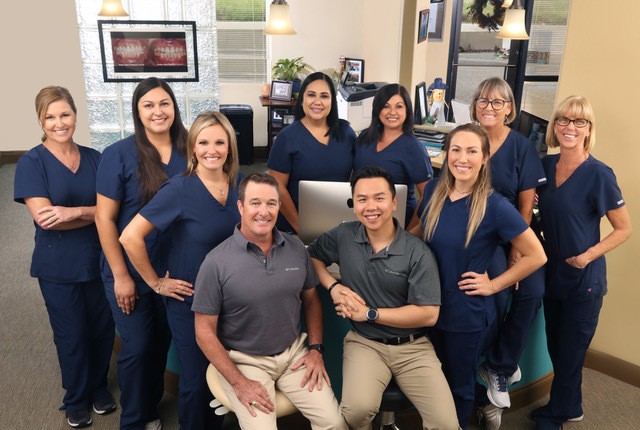 James A. Duncan, DDS "Dr. Jim"
Dr. Jim has been practicing in the area since 1996 and his goal as a dentist is to be more than a "Molar Mechanic." He strives to help others understand that oral health is more than a pretty smile—it is part of a bigger picture: our complete health for our entire body. He believes that a healthy body and healthy living make for a happy life. Prior to his dental career, Dr. Jim graduated from Corpus Christi State University in 1992 with a bachelor's of science degree in biology. He then attended the University of Texas Health Science Center – San Antonio and graduated in 1996 with a DDS degree. Jim has three children, and in his free time, he enjoys backpacking, hiking, and camping. He is a member of the ADA, TDA, NVDDS, CCDSC, and WCLI, and has also received his Mastership in Lasers.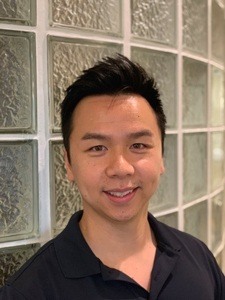 Peter Mai DMD, MS
Dr. Mai's humble beginnings allows him to appreciate the little things in life while working hard and providing quality care for others, both in and outside the healthcare profession. After his undergraduate studies at Creighton University, he obtained a Master's degree (MS) in Toxicology at Colorado State University, and graduated from Nova Southeastern University College of Dental Medicine (DMD – Dentariae Medicinae Doctoris) as President of his class with awards from the International Dental Honor Society, the Pierre Fauchard Academy, and the American Association of Oral Surgeons.His last three rotations include the facial surgery departments of Yale New Haven Hospital, Louisiana State University Shreveport Ochsner Health, and the University of Miami Jackson Memorial Hospital. These experiences later transpired to an internship year and fellowship position at Baylor Scott White Hospital and Texas A&M in Dallas where he joined the Oral and Maxillofacial Department.He has volunteered in numerous third world countries, underserved areas in the United States, and was offered the Health Professions Scholarship by the Department of Defense/United States Air Force. Dr. Mai has worked to help provide for his family since he was a young boy, and throughout undergrad and dental school (not easy!). After investing in an education that focuses on helping others, Dr. Mai wants to implement into practice what he has learned, put down some roots in the Coastal Bend, and chase the simple life. In his free time, he enjoys surrounding himself with family, good friends, and his loving wife.
Meet Our Team
Our team at Duncan Dental Studio is delighted to work alongside our dentist, Dr. Duncan, to give you and your family members the optimal health and beautiful smiles you deserve. With our dental care in Portland, Texas, we are able to restore the health of your oral cavity and enhance the appearance of your smile. If you would like to learn more about our friendly dental team and the ways we can help you, we invite you to read our bios and call our office today!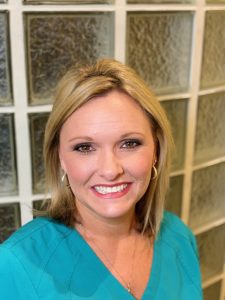 Tamara — Business Manager
Tamara currently lives in Portland, is a native of Rockport, and graduated from hygiene school in 1999 from Coastal Bend College. She enjoyed practicing hygiene for 6 years and then made a change and moved up to the front office to do the managing aspect of the office, and she absolutely loves it!  She had the pleasure of starting with Dr. Jim when he moved to his new office in October 2011.  She enjoys handling the insurance and collections for her patients as well as take care of the other business and financial aspects of the office. She is also grateful for the opportunity to help the staff grow and encourage them to reach their goals on a daily basis.  Dr. Jim and her co-workers are a great group of people, and she feels very blessed to be a part of such a great team!  In her spare time, she usually can be found spending time with her husband and their five daughters. They enjoy being outside, taking photos, and having fun with their pets.  They are very active in their local church and have been attending GracePoint since 2010. Tamara looks forward to growing with the office for many years to come!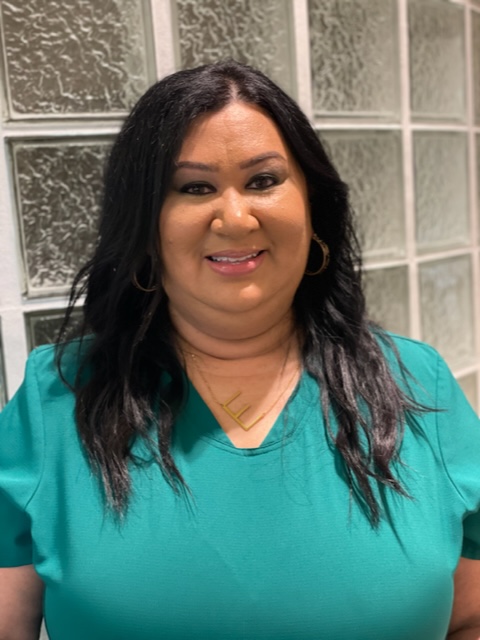 Elizabeth — Patient Care Coordinator
A native of Gregory-Portland, Elizabeth has been in the dental field since 2016. Elizabeth joined our team in 2023 and is one of the friendly voices you will hear when calling our office. She enjoys taking care of our patients in any way she can. She and her husband are blessed with a son and daughter and now, a grandbaby. She spends her time enjoying family and shopping at her favorite stores.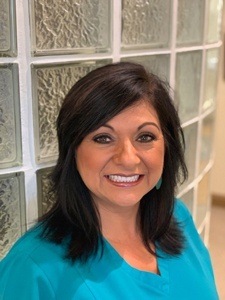 Patsy — Hygiene Coordinator
Patsy joined our team in 2019 and has been in the dental field since 2016. Her love for people and beautiful smiles is what drew her into dentistry. She has been married since 1989 and has two daughters and one granddaughter. Portland is where Patsy has called home since 1995. She enjoys traveling anywhere tropical and working out. She especially loves spending time with family and friends!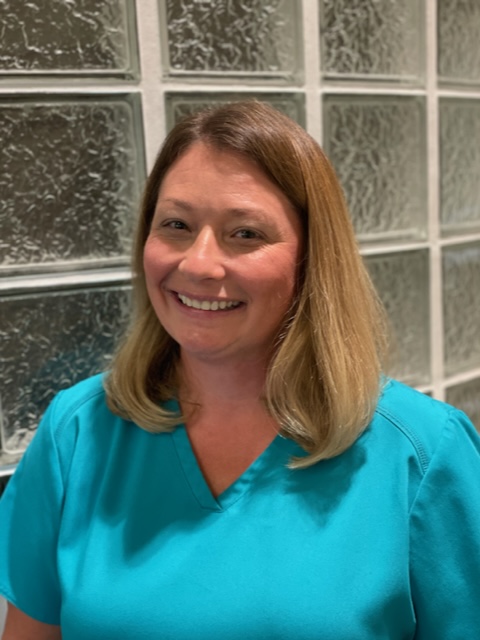 Amanda — Registered Dental Hygienist
Amanda began her dental career as a dental assistant and then continued her education at Blinn College where she obtained her degree as a dental hygienist. She absolutely loves transforming smiles into happy, health mouths. When away from the office, she enjoys spending time on the beach with her husband and dogs.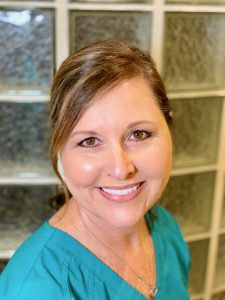 Christi — Registered Dental Hygienist
Christi has been practicing dental hygiene for 24 years. She graduated from Del Mar college in 1991. She is very excited to be a part of the team at Dr. Duncan's office. She enjoys the opportunity to truly help people and create beautiful, healthy smiles.Christi is a native of Portland and is happy to still call Portland home. When not caring for her patients, she loves spending time with family and lifelong friends. She also enjoys just about everything outdoors.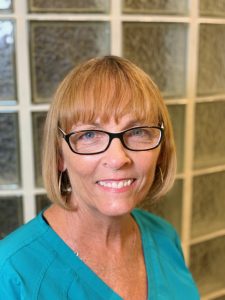 Joy — Registered Dental Hygienist
Joy has enjoyed practicing hygiene since 1975 and has worked with Dr. Jim since 1992. She loves continuing to grow in her profession through yearly continuing education courses and self-study, and she recently became certified with an Associate Fellowship with the World Clinical Laser Institute. This training and the use of the Diode laser allows her to treat her periodontal patients with the latest technology and skills. She truly loves building ongoing relationships with her patients and she prides herself on providing gentle and thorough care.Joy has lived in Portland since 1981 and was born and raised in Beeville. Her favorite things to do outside of the office are spending time barbecuing with family and friends in their back yard and attending and volunteering at her church, GracePoint. She also enjoys visiting her son in Austin.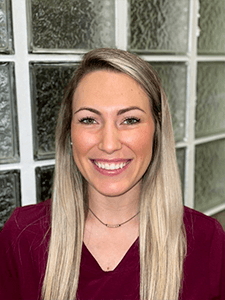 Amber — Registered Dental Assistant
Amber is originally from the small town of Jacksboro in northwest Texas. She attended Weatherford College and obtained her registered dental assistant certification in 2015 and then began working in general dentistry. She and her husband moved to Ingleside and love traveling, finding new experiences and adventures, and enjoying everything outdoors. Amber joined the Duncan Dental family in 2021 and looks forward to growing with the practice in the upcoming years!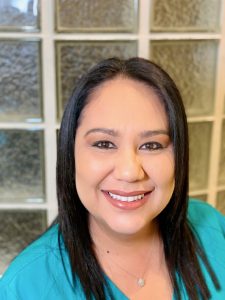 Becky — Registered Dental Assistant/Treatment Coordinator
Becky has been a member of our team since 2012 and she loves that everyone in our office is like a family that gets along well and works together.Becky has two amazing boys. In her free time, Becky enjoys spending time with her family, attending sporting activities and school activities, and spending time with family and friends.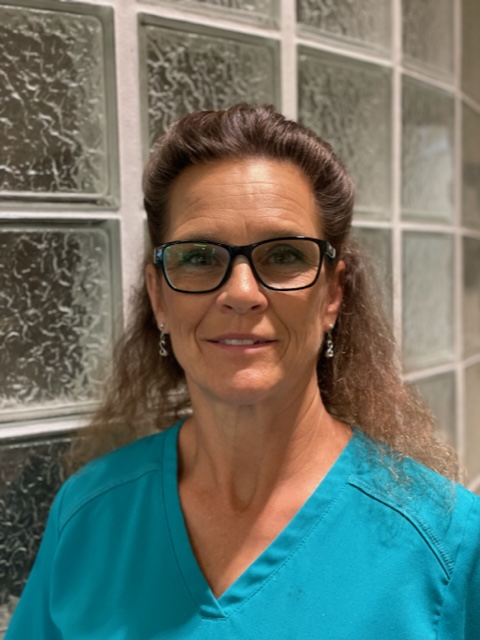 Christina — Registered Dental Assistant
Joining the Duncan Dental family in 2022, Christina enjoys helping patients and treating them with the very best care! She has three passions: her husband, her career and her horses. When she is not working, you will find her spending time with her husband and horses on their farm.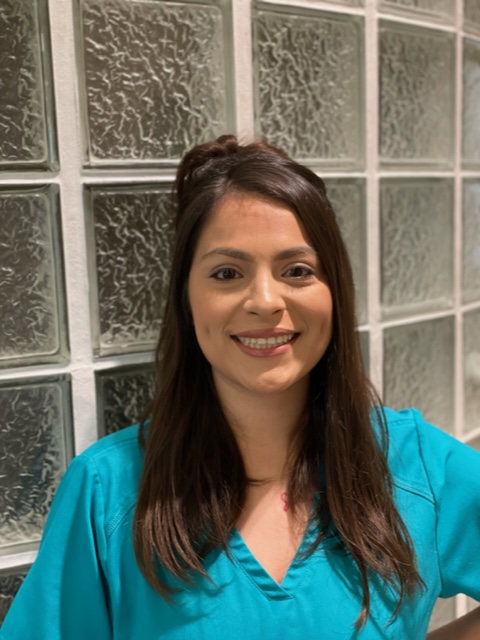 Serena — Registered Dental Assistant
Serena attended Del Mar College where she obtained her RDA license in 2022. She quickly joined our practice and completed our fantastic assistant team! She enjoys working alongside our doctors and bringing smiles to our patients. In her free time she loves to spend time with her daughter.
Office Fun
Duncan Dental Studio does a lot of fun things throughout the year, and we are happy to show them to you with this Office Fun page! If you would like to know more about upcoming events, please call our office today and talk to a member of our team. Our dentist, Dr. Duncan, looks forward to serving the community with our fantastic dental care in Portland, Texas, and spending time with you and your family members! Contact us today!